The event management business has become very popular in the past few years. With that, the demand for event managers has increased a lot, with a year-on-year growth of 16%, the event management industry in India has become a Rs 10,000 crore industry. At least once in a lifetime, middle-class and high society people need an event manager. So there is a lot of scope and potential in the event management industry. You can start it easily, if you want, by following some steps.
Now the question is, how to start event management business in India. But before starting or knowing the process, we need to understand the event management business model.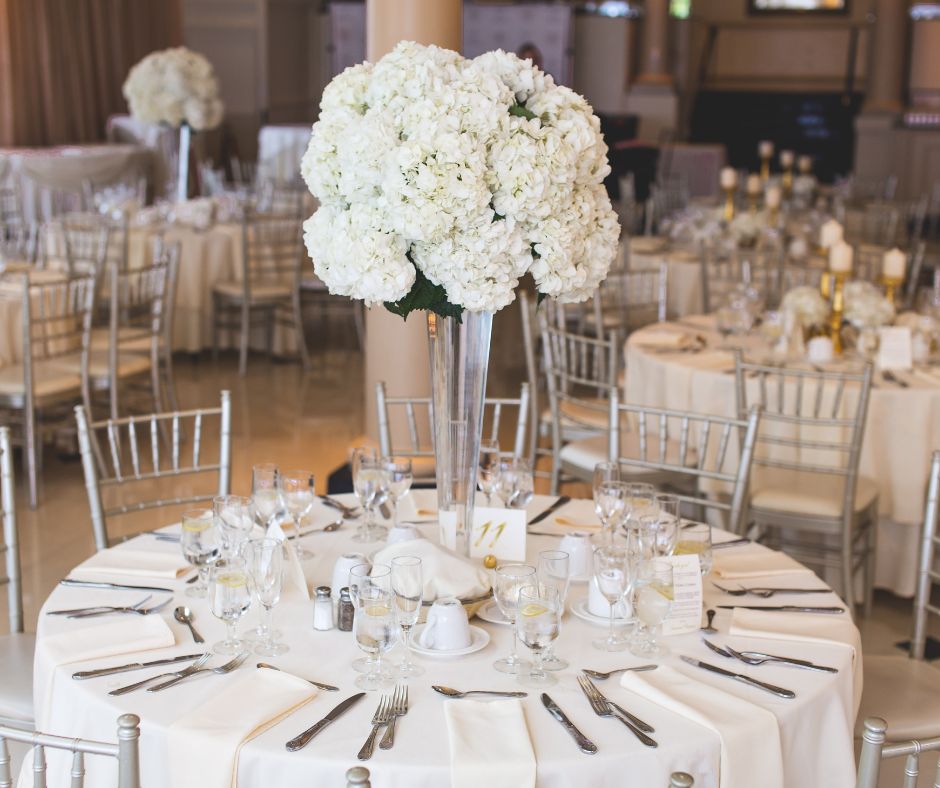 Event Management Business Model-
When someone has an event, such as a wedding, birthday party, office meeting, company award function, etc, conducting these events involves a lot of trouble, so they cannot celebrate during the event and many mistakes are made.
Especially in Indian weddings have many rituals and require a lot of collection, so this family member cannot celebrate properly.
Hence, event management companies free the client from these hassles. Clients say all the requirements, like- lights, decoration, food, guests, service, function, etc. And also event-management company's job is to plan, manage and execute according to the client's needs.
According to this work, event-management companies take money from clients.
Mainly the event-management company earns money in 2 ways-
1. Package of the full event.
2. Commission-based charge on the event.
How To Start Event Management Business 
Event Management Course-
After knowing this event management business model, if you want to start an event management company, then read our full article, How to Start Event Management Business in India.
The first step is a take an event management course to start an event management business, it is most important to have proper knowledge of today's competitive market. Otherwise, you won't get work in this competitive market, and even if you start an event management business without knowledge, your work will get negative reviews, which can sink your business.
To do an event management diploma it is essential to pass the class XII board in any stream, and the event management course takes one year to complete. Search event management courses according to your nearest location and join by knowing all the details.
Internship-
To do an event management business, you have to go under the event management company and take 6 to 12 months of experience. The course will teach you the theory, but the internship will teach you in the field, through which you will learn A to Z.
Required Skills-
You need some soft skills to start an event management business.
1. Creative thinking in design.
2. Event management experience.
3. Communication skills.
4. People management.
5. Hardworking.
6. Budget knowledge about the ceremony.
7. Sales skills.
8. Payment collection Skills.
10. Ability to complete work on time.
Contacts-
Before starting this business, you need to contact decorators, caterers, DJs, programmers, lights, flower suppliers, villas and lodges and car renting agencies, etc. And tie up with these suppliers or companies so that they give a commission per event.
Hire Employees-
You can't handle an event alone, you need to hire 2-3 employees and try to find those employees who have experience in this field. And if there is a big event, hire more employees according to your needs. Many people do this job as freelancing and you can hire them as part-time employees.
Budgeting-
Budgeting is important, before starting this business. You don't need a fancy office to start it, you can start with a small store rent, and this office should be on the side of the road. And most importantly, it should not be a start in rural areas in Indian rural areas, their demand is still very low.
2-3 months backup, with employee salary, should be kept. 1 to 1.5 lakh rupees is enough to start an event management business in India.
You need to must budgeting your according.
Competitor Analysis-
Competitor analysis is the important thing before starting an event management business. See the competitor's price, and know about the commission. And do your own and your competitor's SWOT analysis.
Marketing-
How to Start Event Management in India, the last part of the article is about marketing. After execution, the most important part is to bring sales for sales on event management business must be well marketed first.
For this, you need to take the help of SMM of digital marketing, input keywords according to your location, and run ads on a search engine, for this, your event management webpage will rank on the first page.
Your office should be in the big market and put a big banner so that everyone can see it.
If your work is good, your business will automatically increase sales by word of mouth.
How to run Ads on google by using SMM–
Conclusion-
In this article on how to start event management business in India, we learned about the event management business model and the 8 steps to starting this business.
After reading this article, if you have any questions or doubts comment below, and if this article is helpful share it.