Most of the Indian young generation wants to do a job. But in India according to CMIE, Sep 2022 unemployment rate is 7℅, which is a very large number in a high-population country like India.
It is a big problem for a country and its youth. To solve this problem, you can start up a recruitment agency.
Before knowing how to start a recruitment agency? We need to know what is a recruitment agency.
There are jobs in India, but lack of proper guidance or proper information and sources, today jobless youth are not getting jobs. And many are already working under a company or organization, but they are looking for better job opportunities.
Recruitment agencies solve this problem by tying up with various companies and organizations. And when companies and organizations need workers, recruitment agencies or employment consultants provide workers to organizations and companies, and charges commission from the companies and workers.
But the question is here how to start a recruitment agency?
We will say the complete process, this case, read the entire article. You don't have to go anywhere else to get information.
Process Of Starting A Recruitment Agency-
1. Niche Selection-
Niche selection is another essential work to start a recruitment agency. We first need to know where our networks and interests are. No new recruitment agency can provide all human resource services. There are some IT sector, short-term and high-level jobs.
So you have first to see what type of employee you have available, and what types of organization or companies you have a network with. And if you have experience in any of these sectors, it will be advantageous for you to start a recruitment agency.
There are four types of recruitment agencies.
Retained Recruitment Agency.
Temporary Recruitment Agency.
RPO(Recruitment Process Outsourcing) Agency.
Internal Recruitment Agency.
Retained Recruitment Agency-
Retained recruitment is also called executive recruitment. Generally, retention recruitment agencies, companies, and organizations fill senior jobs positions like CEO, HR and Data Science, etc, and make long-term and permanent hires.
And both parties are satisfied and looking at terms & conditions and salary, etc. Retention or executive agency charges a commission of 25 to 35% of the employee's first annual salary.
Temporary Recruitment Agency-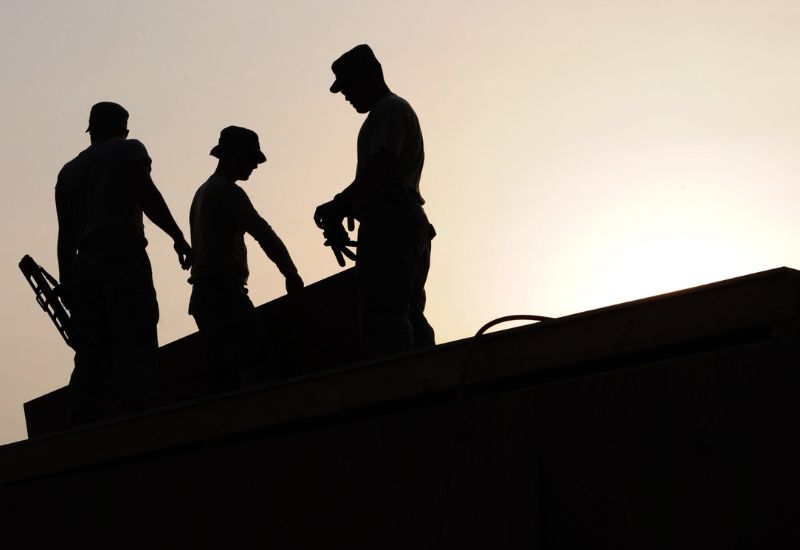 When a company's workload increases or an employee takes leave due to illness or other reasons, and when the company needs additional staff. Temporary employment agencies offer some workers or employees a temporary period through their network.
Temporary employers, who hire workers, are inexperienced. Mainly these types of workers are needed in real estate, hospitality, data entry, and e-commerce warehouse.
RPO(Recruitment Process Outsourcing) Agency-
RPO (Recruitment Process Outsourcing) agencies handle all the company's work from recruitment to product manufacturing and sales, etc. They know how to increase productivity with fewer workers. These RPO agencies take all the costs from the company and present monthly report results.
HR or CEO-level experience is required to start this RPO agency, or the company you work with should have long experience in that sector only then you can start an RPO agency.
The company shares profit percentages with this agency.
Internal Recruitment Agency-
Many companies don't want to go through the hassle of job interviews and recruitment, so they hire agencies. Basically, these companies post jobs online. degree aptitude test. Bringing the interview to the table and then checking if they are capable of these jobs.
Basically, they get a commission on the total work.
2. Competitors Analytics-
After niche selection, the essential thing is competitor analysis. Before starting this business, you need to know who your competitors are.
Must be needed to know these things about your competitors-
How many employees and clients do competitors have?
What are their strengths and weaknesses?
What are their service commission rates?
How extensive is their network?
These are essential things you need to know. Accordingly, you can do something special to beat your competitors. How can you bring in clients? What are your biggest strengths and weaknesses? It will know.
Also, you can research a SWOT analysis of your competitors and yourself to learn about strengths, weaknesses, opportunities, and threats.
3. Finance-
Before starting the business, you should be clear about the financial budget of your business. Generally, starting a recruiting agency does not require much investment.
Five of your employees are enough to start it. One for technology, one for HR level experience, one for network, and experience in the recruitment agency field, and two for marketing and sales, you will be contribution between them, so five staff is enough. And for office decoration, fan, AC, lights, tables, PC, printer and electric bill, wifi bill, office rent. But if you want, you can start by making your home like an office. And for hire recruiter marketing costs. For tie-up with companies' websites, ads, and other costs.
But the lower the cost of starting this business the better.
Before starting this business three-four months of backup should be kept. Because it takes a little time to get the first client, then depending on your work, referrals start, and automatically sales increase.
4. Networking-
Networking is an essential thing in recruitment agencies. Networking brings and increases business sales.
So according, to your niche, get in touch with key decision makers like the company CEO and HR. Send a connection request to their LinkedIn profile. And keep in touch with your competitors, no one knows when someone will come in handy. Keep in touch with college students and jobless persons, if they match your niche.
5. Laws And Regulations-
Before you learn everything about how to start a recruiting agency, you need to know what the recruiting agency laws and regulations are.
If you want to run your agency peacefully and smoothly, you need to know employment labor laws and regulations. And be aware of a recruitment agency or employment law regulations. And keep in touch with a local lawyer because you're dealing with human resources. So these sensitive issues should be taken care of. You have to take care of them as the owner and founder.
6. Marketing-
How to start a recruitment agency? The last step is marketing. Creating marketing strategies is essential before starting a business because sales or revenue is possible only through marketing.
Online marketing is the best way of marketing for recruitment agencies.
For marketing, you need to create a website and upload your business-related content and blog there. You need to use SEO or Google AdWords to rank the blog. And you can find and connect with niche-related companies through LinkedIn. The best alternative to approach clients is the B2B sales process.
You have to develop strategies yourself to get clients.
7. Business Goals-
Successful companies have business goals and are committed to each goal. Set goals before and after you start the business and separate them on a monthly and annual basis. Because without goals, you cannot see your business growth, so first, set some goals and after achieving them, try the next one.
Conclusion-
Today we learned how to start a recruiting agency. Which is the high-demand business today.
How to start a recruiting agency? We have mentioned seven steps in this blog, which will summarize again-
1. Niche Selection – Niche selection is important when it comes to recruitment agencies.
There are four types of recruiting agencies-
• Retained recruiting agency.
• Temporary employment agencies.
• RPO (Recruitment Process Outsourcing) agencies.
• Internal recruitment agency.
2. Competitor Analysis- Before starting this business, you need to know about your competitors. For this, you can do a SWOT analysis.
3. Finance- Make a budget before starting the business and keep a backup of three to four months.
4. Networking- The main requirement for an agency business is networking. According to your relevant niche, you need to network with relevant people.
5. Laws and Regulations – When you are dealing with human resources, you should know all the labor laws.
6. Marketing- To bring sales to your business, marketing needs to communicate with key decision makers of the company, such as the CEO and HR, and upload content to your organization's website.
7. Business Goal- The business goal is to maintain a dedication to your work. So you should always have business goals.
If you like the blog please share and comment, and if you have any queries comment below.
If you say so, our next article will be, Strategies to Increase Sales in Recruiting agency.