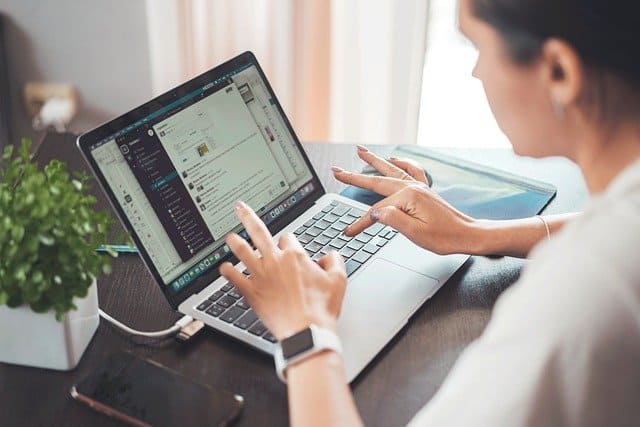 10 Best Online Business Ideas For 2022-2023
Today people want to make money with minimum investment and work at home, want an extra income source after the covid -19. The best way to make money is online way, it is easy to learn and the minimum investment needed to start a business with unlimited market potential is there. This work everyone can do that, if you are a student, housewife or employed and if you have another business, you can do that easily on your off time, and trust me there is a decent amount of money.
Business Tub will give you the 10 best online business ideas.
Online Business Ideas-
1. Blog Writing-
Blog writing is easy to learn and earn and one of the best ways to earn money online. If you want to sell something you can do it with your blogs and article, and this is also used for affiliate marketing.
6 steps to start blog writing-
1. Pick niche content at first.
2. Buy a hosting and domain.
3. Design your website.
4. Find low-competition keywords.
5. Write your blogs and publish them.
6. After the traffic will come to your website, register on Google Adsense.
2. Online Seller–
Online shopping is a daily need in our life and it is growing every single day. So if you have any kind of products, you sell them on the e-commerce platform. Only your product needs proper SEO or SMM and marketing. If your product is good, you can make money huge amounts.
5 Platforms You Can Sell Your Product–
1. Amazon
2. Bonanza
3. eBay
4. Handshake
5. Alibaba
3. Freelancing-
Companies or organizations people give work to you for your skill, and you never know how many companies still looking for freelancers, they looking for a person who completes their task. There is a huge amount of money, but they give you money for your work quality.
5 Platforms For Freelancing-
4. Affiliate Marketing–
It is the most popular selling method, when someone buys something, you will have a referral for the products, you will sell with that referral, the buyer buys from that referral, and you receive a commission. There are some products you will sell that you get a commission lifetime monthly and yearly based. But you just need to educate your customers on those products.
5 Platforms You Can Do Affiliate Marketing Easily-
1. Instagram
2. Whatsapp
3. Facebook
4. Blogging
5. youtube
5.YouTuber-
Today's most popular informative and entertaining site and second largest search engine is youtube, to use this YouTubers make lots of money, they give information to educate their viewers through their videos. But if you want to make money on youtube, must be you know about communication skills and also video editing. And most important choose your niche and do hard work on youtube, you can make money within one year. It is one of the best online business ideas.
6. Teaching Online-
If you have any kind of skill and you good in any subject, you can start Online Teaching on some platforms. If you want to start Teaching Online you just need a mobile phone with a good internet connection.
5 Platforms You Can Start Teaching Online-
7. Dropshipping-
Suppose you see low-priced products on other sites, then you copy those product images and upload other sites or applications at a high price. If someone buys your product, then those platforms are delivered the product to your buyer, after the payment is complete you get your commission on your application wallet or bank account. This is the laziest business.
5 Platforms You Start A Dropshipping Business-
2) Salehoo
4) Oberlo
5) Doba
8. Writing-
Suppose you are good enough to write an article and description in any langue. In that case, so you can make money by using the freelancing application and other platforms, it is to learn you only need to know how to write and how it explains the topic. Through writing, you can make a lot of money. It's a Without investment business.
9. English Teacher-
If you are a native English speaker and you are good enough to teach someone English properly, you can start with Cambly. Cambly is one of the applications that give you money as a minute and hourly, different people from their different countries, they are want to learn English, only they are talking with a teacher on video call, and they are paying for that. Cambly is a popular name if you don't want to go with Cambly you have other choices like Memrise, Nice talk, PalFish, Culips, etc.
10. Stock Trader-
Stock Trade if you want to start this you must be needed proper knowledge of this business at first, one wrong decision makes a big loss. But there is also a big amount of money and it never ends. If you don't want to stock trading, you can do liquid Trader, Currency Trader, Cryptocurrency, NFT Trader, etc.
For starting the trading journey best application to use is the Trading view.
It is useful for you, to share with your friends and family.
Thank you.