Many myths have in the business world. one of them is that women start businesses less and fail more. but it is a myth. there are different successful women entrepreneurs around the world.
Here are multiple business options and endless opportunities and high-rated success. choose your most interesting work, which is easy for you. for example blogging, freelancing, coaching, bakery shop, event management, etc.
So if you want to be a self-employed woman in 2022 you must know about marketing and sales. if you know these skills, it is easy to run your business.
17 Business ideas for women-
Offline Business Ideas For Women
1. Bakery- If you are good at cooking and making a good cake at home. can start a business easily at home and later increase your business you can build bakery shops easily.
It is totally without investment business. and if you have the business knowledge and consistency you can build bakery franchises as a women entrepreneur.
2. Event Management- If you are interested in organizing events, you can then start your event management agency. Your work is corporates party, birthday parties, and wedding decorations and manages them.
If you want to start event management. then you need some contacts like halls, lights, flower arrangements, DJs and caterers, photographers, etc.
Also, women have a good idea about decoration, so it is a good business idea for women.
3. Beauty salon- Becoming a beautician is easy, you must take up beautician courses to make your career as a beautician. after completing this course, you can start your beauty salon in your home, and provide door-to-door service to your customer.
After you expert and increase your demand in this industry, you can open many beauty salons, and also start a beauty academy.
4. Photography- If you are a good photographer and you have skills in photography. you can start a photography business. for starting a photography business you need lights, a good camera, and Social media accounts for your business marketing and your working portfolio.
First, you need to work for free to become a photography expert and create a portfolio. the customers like your work, they call you for weddings, birthday parties and pre-wedding shoots will you.
5. Interior Decorates- Most women are creative and decorate. if you are also a creative and decorating woman, then you can start an interior decorating business.
Before you start this interior decorating business. you should know that space analytics and requirements and blueprint, color, should also be understood. you need to create a portfolio on social media to attract customers and create sales. for interior decoration marketing best platform is Pinterest.
6. Fitness Trainer– Many women want to keep their health fit. you are a female fitness trainer who can tell females about food, health, and exercise well. which a male fitness trainer doesn't know.
Most women looking for a woman as their fitness trainer. because they are comfortable with the female, here is a big opportunity for women. this business is easy to build for women.
7. Pet Caring-If you are a pet lover, especially cats and dogs. this business is entertaining for you. pet owners can't take their pets with them when they travel and they go to work, they find someone to care for their pets. and they are paying for it. you charge them money for taking care of their pets
You can later expand your business services, like dog training, pet grooming, dog walking, etc. it is a beautiful business idea for women.
Start working as a freelancer after learning digital marketing. later your business is good, then you can do a digital marketing agency.
8. Owning Rental Assets- If you already stay engaged with your job and business, try to make a secondary income source. like buy a car, furniture, electric products, and house and go through the rent.
You can earn money easily without a headache, without investing time. this is the best business idea for women.
Online Business Ideas For Women
9. Blogging– This is one of the easiest business ideas for women, if you are interested in writing in any language, at first choose a niche. Share your knowledge and experience on search engines.
Starting a blog can be easy but if you are not following some steps. then you will not be able to achieve your goals. If you want your blog to be easy to run, there are certain things that you need to do.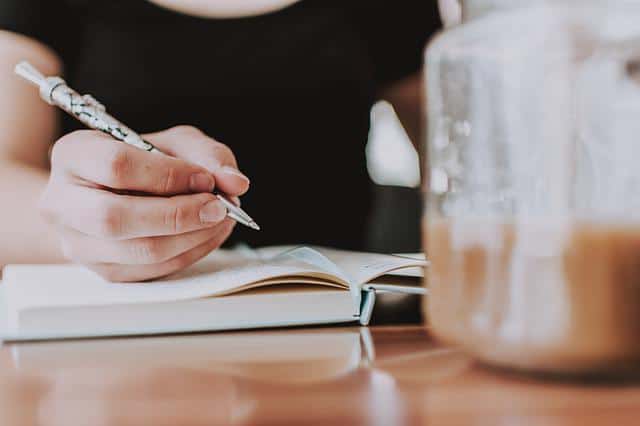 Choosing Niche for a blog for starting a blog writing.
Hosting with free register domain and hosting.
After traffic arrives firstly approved from Google Adsense, and if want to sell something, you can do that by blogs.
10. YouTuber- Start your journey as a content creator, this journey is very interesting. Youtube without investment business idea. to start a Youtube journey, you need a smartphone and need a niche.
You are confused, what kind of video should you make on YouTube?
10 niche for you –
1. Vlogs.
2. Podcast.
3. Technical review.
4. Money making.
5. Daily hacks.
6. cooking.
7. Business topics.
8. News.
9. Education.
10. Roasting.
11. Freelancing Content Writer- Nowadays, content marketing is hype. every business prefers content for selling their products. everyone needs content, E-comarce, Youtuber, and bloggers and they pay for that. it is a good business idea for women because they are doing it anytime and anywhere.
If you want to start as a content writer, here are multiple freelancing platforms to start your journey.
5 freelancing platforms-
1. Fiverr
2. Upwork
3. Freelancer
4. Gigster
5. Linked in
12. Stock Trading – The stock trading business it's easy for any woman even if they are doing other jobs and business, it is a part-time business. there is unlimited money based on your skills and your investment.
Before you start stock trading you need to master this skill and carefully analyze the market. and you also need a good internet connection and computer.
13. Teaching Online – It is one of the best business ideas for women. if you have any subject interest, you can start teaching online at home. you only need a chair, table, whiteboard, and laptop with a good internet connection.
You can start with the Youtube channel, later you can start the paid version. and you don't have any idea how much you can make.
14. App- Developer – App- development is a high-demanding job these days. different companies and startups working on new ideas for app development every day, and if someone wants to update something in their app, then there are app developer jobs. and for this work, they need a lot of app developers.
To become an app developer, you first need to learn app development. and for this, there are many free courses available on youtube. next, you can start work as a freelancer.
15. Digital Marketing Services- Nowadays, digital marketing is trending, if you want to start your career as a digital marketer. you need to learn about digital marketing. it is freely available on youtube.
Try to expert in one field, suppose you are a Google AdWords expert. if you are an expert in Google AdWords, you will get more customers for this work.
16. Freelancing- Companies and organizations find individuals for work, freelancers fulfill their demands through various websites. companies and organizations pay freelancers in exchange for work.
There are tons of jobs in the freelancing world, you just need to learn cold email. and the freelancing world has plenty of on- skills jobs, where you can make money.
17. Online Retail Store- You open dropshipping sites and see the good products at a low price, you can sell them from your E-commerce website. but you need to do digital marketing. because without marketing, you can't sell your product in the online retail store.
There are some processes to selling from an e-commerce website. and you can sell following them.
If it is informative share it with those women, who want to start a business.