India is a growing country. Everyone wants to do business. Indian women to students today are looking to do business. Women's business ideas are already available on our website.
Today every student wants to be financially independent and wants to support his family with him, so if you are one of those students who want to start a business. If and wants to strengthen your family or yourself financially, then these student business ideas in India are for you.
Here are some business ideas that will keep college expenses carried while you're in college and some business ideas that will build your future for a lifetime.
20 Business Ideas For Students In India-
Business Ideas For Students, For College Expenses-
1. Notes Selling-
Note-sharing is common in college. But many students sell their notes and many students buy them. You only need to collect your previous semester's notes and sell them online.
Process-
If your note is in paper format, you need to scan it and convert it to PDF format.
There is a payment gateway app called Instamojo, which can sell notes by Instamojo. You can sell notes through YouTube video description links or paid ads. If one of your links goes viral, your entire course costs will cover. This is a business idea for students that is without investment start.
2. Meme pages-
You can start creating memes from meme chat and share them on social media pages. And once the followers are gained, you can do paid promotions, sell notes, and sell t-shirts.
3. WhatsApp Travel Agency-
Especially students spend more money on traveling. You can provide them with tickets at low rates even from Make My Trip and goibibo.com low rate.
For this, you need to visit the B2B travel agency portal, for example, Tripjack, My partner, and Akbar Travel.
You create an account once in this travel agency portal. Then you can book tickets at a very low price and you get a commission for booking tickets.
You can start it with the help of WhatsApp statuses and WhatsApp groups.
4. Assignment-
Most students in college get their assignments done by someone else, and they pay for that. If you want, you can earn money by completing their assignments.
5. Ready To Eat Products-
Many students in college hostels are very gluttonous and wake up at night many times making the students hungry. You can sell ready-to-eat products like Maggi products. By buying at the distributor price, you can sell at the MRP price. You can do this business while you in college, which will help cover your college expenses.
6. Student Enrollment –
If you admit a student to a college, the admission department or the college will give you a certain amount of commission. It is not for all colleges, some colleges have this feature. It is an affiliate type of business.
Business Ideas For Students, That Can Build Your Future-
7. Freelancing Writing-
From YouTube content writing to blog writing and writing product descriptions to sell products, writers are needed today. So today YouTubers, bloggers, and online product sellers, freelancer platforms are looking for writers in abundance. Today it is a demanding business idea. It does not require any skill.
8. T-shirt Merchandise-
Many college t-shirts are sold, on which the college name and slogans are written, and apart from college, trending topics can be printed on T-shirts and sold.
There is a website called beyoung.in there you can design t-shirts. After designing, you will get a much lower cost if you order in bulk. And colleges and various stores can sell these t-shirts.
9. Digital Marketing Services-
The popularity and demand of digital marketing are huge, and the business will remain forever. You can provide a digital marketing service by forming a team with the help of your college friends. You have to share all the work and make them partners.
Later, when this business grows, you can convert it into a digital marketing agency.
We have an article on how long it takes to learn digital marketing and where to learn digital marketing for free. You can learn digital marketing from Google, Facebook, and YouTube for free. And this is an excellent idea for a student's business ideas.
10. Blog Writing-
You are knowledgeable about your college education or know any other subject. You can start blog writing with a website. When you start getting traffic to the blog. You can earn money through Google Adsense or affiliate marketing.
11. YouTube-
According to your subject or expertise, you can provide education on YouTube. And by providing this YouTube education, you can build a company one day. The best example of this is Physics Bala. And you can also start your YouTube journey with Roasting, Short film, and podcasts.
12. Freelancing-
Whether you have any skills or not, you can start your freelancing journey. There are some jobs on freelancing platforms that do not require skills, such as Voice Over, Business Title, Virtual Assistant, and Content Marketing.
5 Best freelancing platforms-
13. Affiliate Marketing-
You Can Sell Some products from links, and for affiliate marketing, you need to create good followers and content. For selling products and services, companies give you a certain amount of commission.
4 examples of where you can do affiliate marketing-
Blog.
YouTube.
Social media.
Paid ads.
14. Dropshipping On Service Based-
You have heard about product based dropshipping. Now we will tell you how to do service-based dropshipping. If you can get clients from freelancing, then work done by someone else, you can keep a commission in the middle.
Example-
Suppose you have video editing clients. But you can't edit the video, but your friend is a good video editor. You can edit the video with your friend. Your client pays for video editing. You can cut some of it and give it to your friend.
15. Tea Shops-
Tea shops may have sounded tiny in India earlier, but companies like MBA Chai Wala and Chai Sutta Bar have changed our thinking levels. When starting a tea shop, you can open it part-time, in the evening time.
The profit margin in the tea business is over 50℅.
16. Fast Food-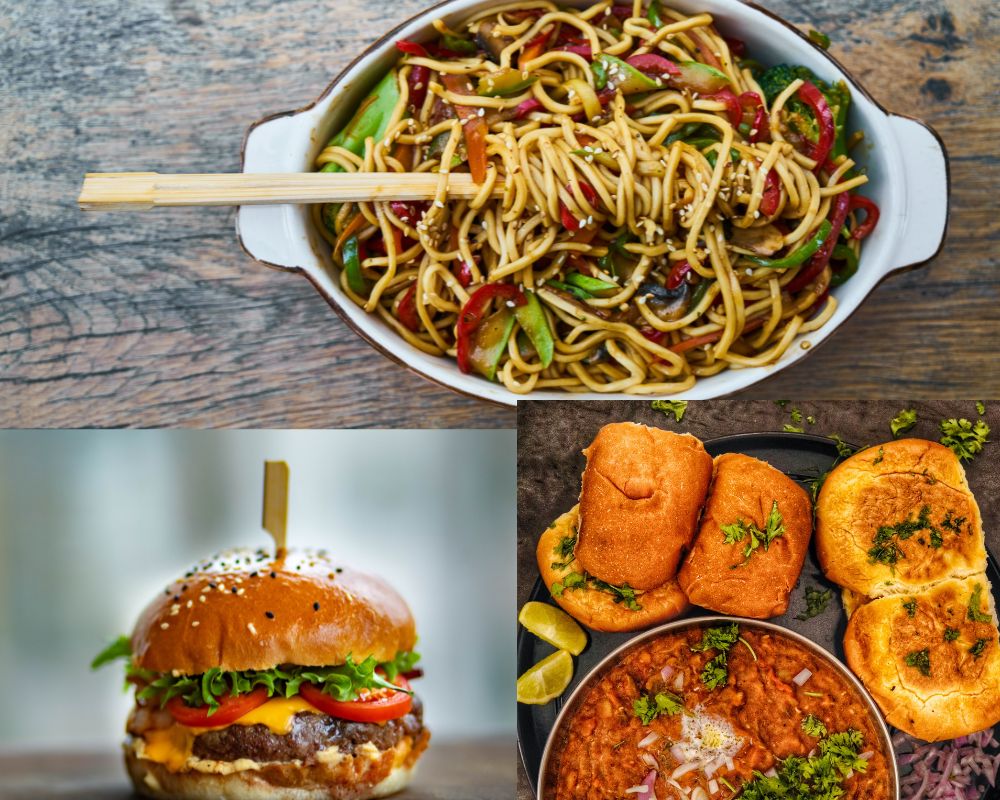 Apart from a tea stall, if you are a good cook or hire a cook, Then you can start this business evening part-time. You can food services like Momo, Chowmein, Burger, and Pav Bhaji.
For Marketing-
Since you are a college student, your popularity will be easy to get. Because if you approach your friends to promote your shop on their social media accounts, they do it. And you can run more offers. If they promote your shop on their social media accounts you will give them food for free.
17. Online Products Selling-
Sell ​​products on e-commerce platforms like Flipkart and Amazon. Students are becoming millionaires at a young age.
For this, you need to find a good product, upload it on e-commerce platforms like Flipkart and Amazon and start the selling process. And if your product is good, you can be a millionaire.
It is the best student business idea.
18. Photography-
19. Graphic Designing-
20. Web Designing-
Conclusion-
Among these student business ideas, some business ideas will carry your college expenses, and some business ideas will help your career growth. Start by choosing which of these 20 business ideas for students in India one suitable for you. You need to start any of these or any other trade or work to gain experience.
Share this article if you find it helpful.